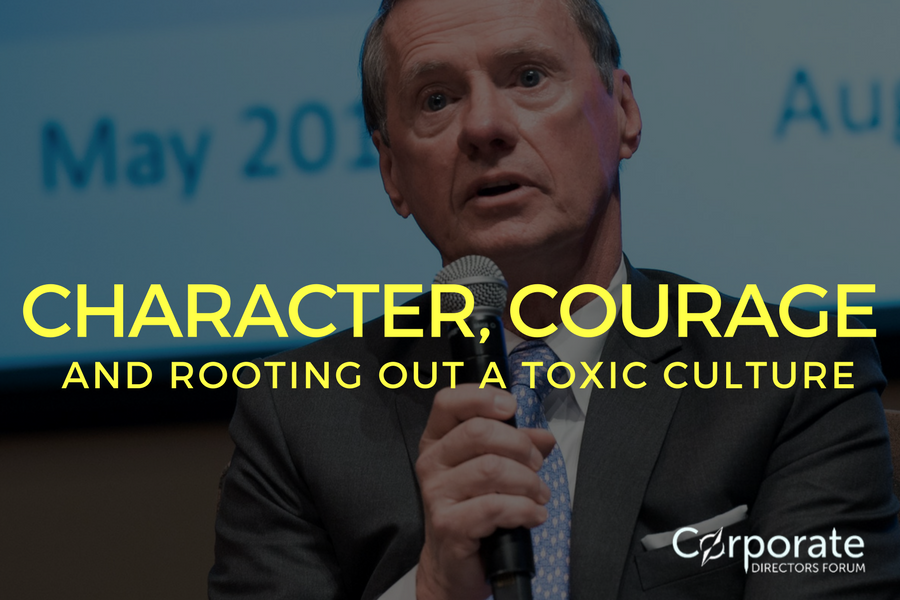 03 May

CHARACTER, COURAGE AND ROOTING OUT A TOXIC CULTURE

What can "Win at all Costs" cultures like Wells Fargo and Uber teach us about dangers to watch for in performance-based cultures?

Michael Berthelot, Director of Fresh Del Monte Produce Company, and Adjunct Professor at UCSD's Rady School of Management had two of his current grad students dive into the timelines during the falls from grace of Wells Fargo and Uber. In this podcast, Michael identifies warning signs and ways to discover what's really happening when upper management doesn't want you to know!

Listen in as Berthelot shares ways to get to the truth, including:
Walk around company halls, lunchrooms, manufacturing plants and watch for;

How people treat each other?
Do they seem proud to work here?
Do they look you in the eyes or look away?

Ask follow-up questions

What's the story behind unclear situations?
How has it been resolved?

Get clipping services to monitor what's being said online or in print

What are news articles or unbiased third-party publications posting about the company and are they discussing problem areas?
Listen to the recording below to hear more actions that Board Members and Leaders can take to be sure they are getting the unedited reality of what's happening in their companies.
Listening time: 23 min 49 sec.
Podcast: Play in new window | Download
Subscribe: RSS